-Customer Service, Quality Service, That Is Our Priority-
 $45 Basic Tune-up:
The basic tune-up entails: True the wheels, Adjust bottom bracket, hubs, headset, derailleurs and brakes, Clean and lube the drivetrain, Tighten all bolts, Lube cables and derailleurs, Detailed clean and polish the bicycle.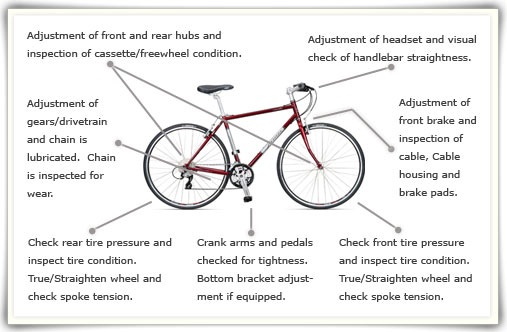 While you are waiting on your bicycle to get repaired grab a cup of coffee, it is on the house.
 
E-mailing List
Be sure to sign up for our e-mailing list. We periodically send out coupons for discounted services through e-mailing.